2023 China Core Partners Meeting successfully held | INVT Power & Network Power
From July 26th to 29th, 2023, the INVT Power & Network Power 2023 China Core Partner Conference with the theme of "Gathering Potential for Breakthrough and Gathering Forces to Move Forward" was grandly held in Xi'an, China. Mr. Mu Changzhou, general manager of INVT Power & Network Power, and the main leadership team, heads of major regions across the country, and core partners gathered in "Chang'an" to discuss market opportunities and development directions of the network power industry, and share innovations in the network power industry Technology and forward-looking applications continue to help the green and sustainable development of the industry and win the future together.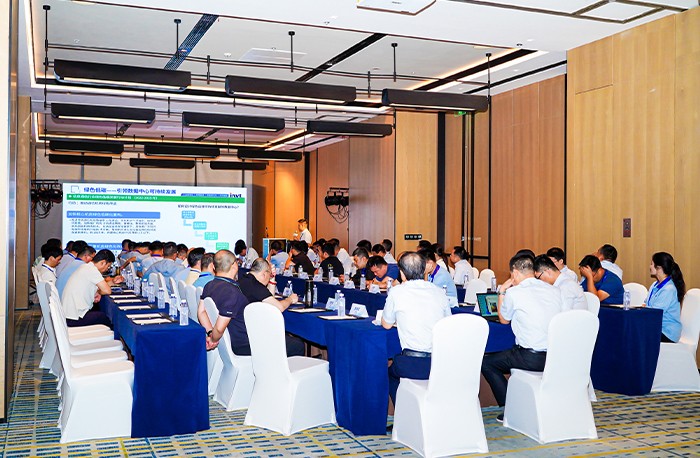 The conference focused on in-depth exchanges and sharing on topics such as industry market development trends, industry ecological planning, market competition, and opportunities, and discussed the future INVT network power industry strategy, market development strategy, and data center solutions. The after-sales service policy and other aspects have been elaborated and interpreted in detail.
Opening speech
At the beginning of the conference, Mr. Mu Changzhou, General Manager of INVT Power & network power, made an excellent opening speech for the conference. He pointed out: INVT is standing at a new starting point with everyone. Future development needs to boost confidence, help each other, and move forward together to meet future challenges and opportunities at any time. We must always maintain confidence in the INVT brand and ourselves, and in a downturn in the market, we must persist in making good products, persist in serving customers with heart, and persist in exploring customer needs in multiple directions.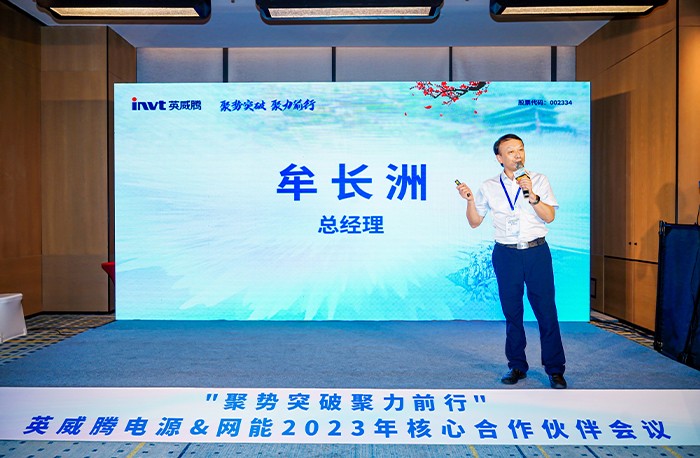 INVT adheres to the cultural concept of "customer achievement, performance orientation, openness and win-win, hard work and innovation". We will gather more resources, increase investment in research and development, improve production and manufacturing capabilities, and provide partners with more advantageous product solutions and a more complete pre-sale, in-sale, and after-sales service system.
Seminar
In the afternoon, INVT gathered with various partners to talk about various issues encountered in the marketing process and the support INVT needs to provide, and conduct in-depth exchanges. Partners actively raised various resistances and difficulties they encountered in the process of implementing local projects. The key leadership team of INVT Power & Network Power responded to the needs raised by the partners by providing corresponding initiatives and input.
Awards scene
On the way to INVT's progress, every fruitful fruit is inseparable from the close trust and hard work of every partner. Partners are the main force in the development of the INVT brand. In the past year, INVT's national partners have focused on terminals and worked intensively, achieving impressive performance. To this end, INVT announced the honorary awarding of the 2023 members.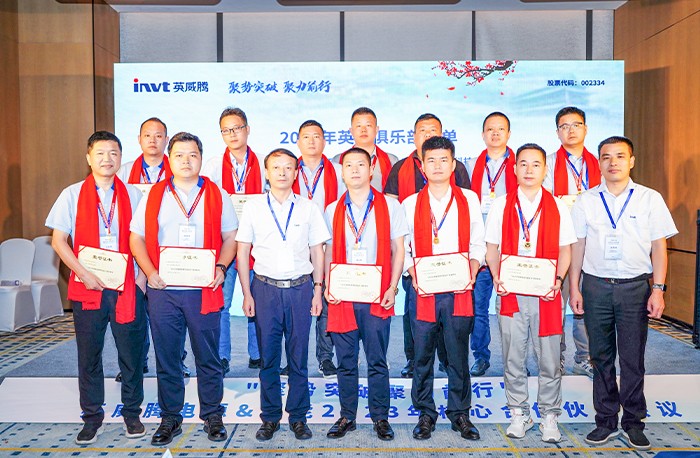 Looking forward to the future, go fast alone, go far together. INVT joins hands with partners to continue to innovate and create more competitive data center energy solutions. It will continue to deepen the channeling circle, give full play to their respective advantages, and win-win with partners so that green network power can benefit thousands of industries and build a prosperous green environment together.