Recently, the data center integration solution of INVT Network Power (Shenzhen) Co., Ltd was successfully delivered to Liangqing branch of Nanning Public Security Bureau.
It is reported that the total planned land area of the business technology building of Liangqing branch of Nanning Public Security Bureau is about 20000m2, and the total construction area of the business technology building is about 12363 m2, where there are 11 floors above ground with an area of about 10000 m2, and the underground building area is about 2363 m2. This is a modern comprehensive building integrating public security business and criminal investigation technology.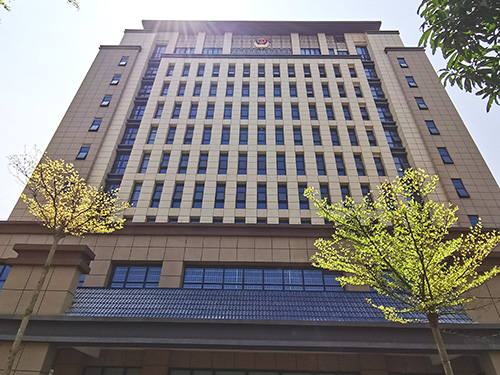 INVT networkpower can focus on the R & D, production and application of integrated solutions for key infrastructure of data center. Smart micro module data center solution is applicable to government, medical treatment, education, finance, telecommunications and other fields. Based on different application scenarios, INVT networkpower can provide small, medium and large data center solutions.
According to the use requirements of Liangqing branch of Nanning Public Security Bureau, what INVT networkpower can configure is iTalent large-scale integrated data center solution. The scheme adopts modular design and integrates power supply and distribution system, air conditioning system, cabinet system, closed channel system, monitoring system and wiring system.
The product has the characteristics of high reliability and availability, flexible configuration and high-density deployment, convenient installation, high efficiency and energy saving, comprehensive intelligent management and so on, which fully meets the needs of information construction and use of data room, and brings high-quality use value to customers.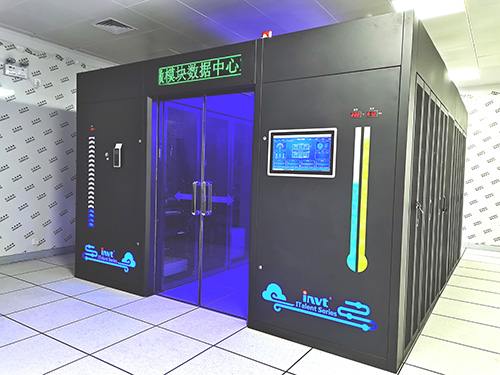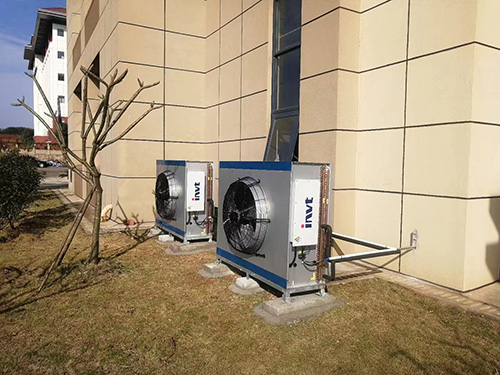 Highlights are as follows:


Safe and reliable:
>> >international class A machine room design;
>> >integrated intelligent monitoring system;
High efficiency and energy saving:
>>>combined application of row level air conditioner, modular UPS, closed hot and cold channels, intelligent distribution cabinet, etc;
>>>realize intelligent sleep function;
>>>remote operation and maintenance is unattended, saving TCO;


Simple and fast:
>>>standardized components, modular architecture and rapid on-demand deployment;
>>>no professional machine room required, and directly installed on the cement floor of the building;
>>>plug and play, convenient installation;
Intelligent management:
>>>including the functions of alarm management, report management, user management and energy efficiency management to realize comprehensive intelligent management.

Vigorously promoting the informatization construction of public security business is an important measure to strengthen public security work and improve the combat effectiveness of public security team under the new situation. The implementation of this project not only provides modern information technology assistance for Liangqing branch of Nanning Public Security Bureau, but also provides a solid digital base for the construction of new intelligent public security. It is of great significance to help build a public security digital ecosystem and improve the overall digital level of Liangqing branch of Nanning Public Security Bureau.